MB Crusher Redefines Demolition Solutions at Dem Tech 2023
Revolutionizing Demolition: MB Crusher unveils game-changing mobile crushing solutions at Dem Tech 2023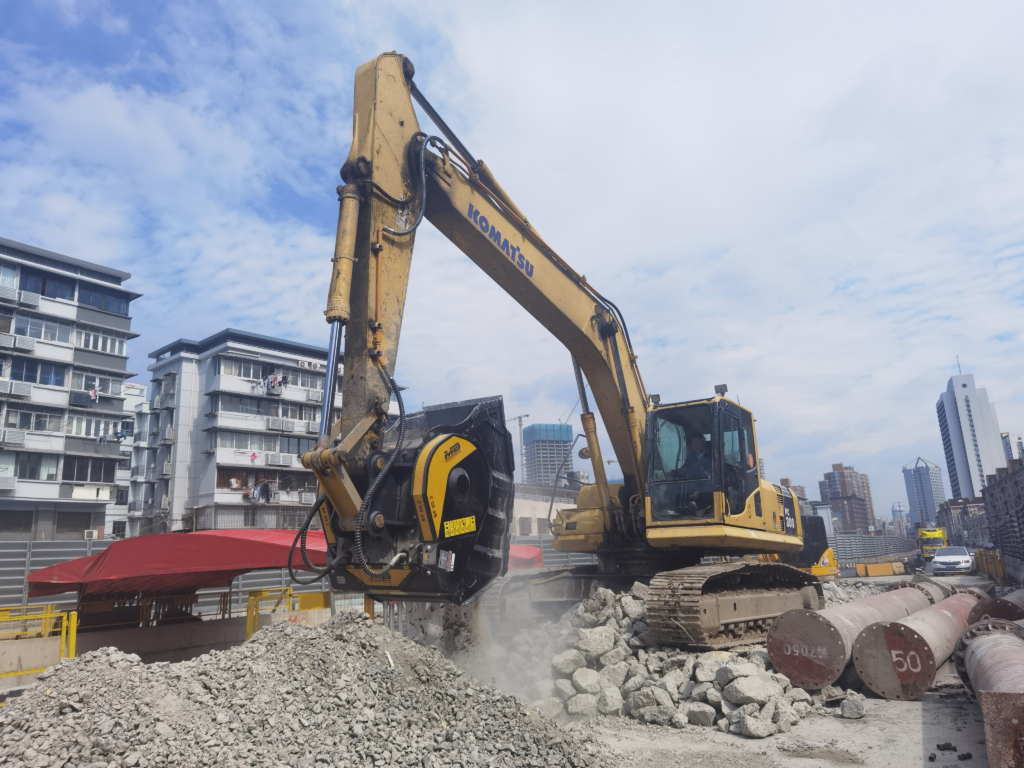 We are thrilled to announce that MB Crusher, the Italian manufacturer of crushing, screening and material processing equipment, is all set to make a grand appearance at Dem Tech 2023 in Bengaluru, India. At this premier demolition technology event, our MB Crusher's specialists will be at your disposal to unveil the cutting-edge mobile crushing solutions, specially designed for demolition contractors. With an unwavering commitment to innovation and excellence, MB Crusher has crafted mobile crushing solutions that redefine demolition efficiency. Our products offer unparalleled versatility, utmost durability, and exceptional cost-effectiveness, making them indispensable for contractors worldwide. MB Crusher's products are specifically designed to help in demolition work by allowing heavy machinery to crush and recycle e concrete and other construction debris on-site. This approach eliminates the need for transporting and disposing of materials at landfills, thus contributing to waste reduction and pollution prevention.
One of the revolutionary attachments offered by MB Crusher is the crusher bucket, which allows heavy machinery to crush and recycle concrete and other construction debris on-site. This innovative solution eliminates the transport and disposal needs of materials resulting from the demolition of residential buildings, industrial structures, reinforced columns, and railway sleepers.
Moreover, MB Crusher attachments play a pivotal role in green demolition processes by enabling crushing, recycling, and production of materials ready to be re-used directly on the same worksite or sold to other contractors. The advantage of using MB Crusher attachments in Green Demolition lies in the near-elimination of waste. Contractors can select the material, treat it as necessary, and then reuse it, resulting in a highly sustainable approach to demolition.
The MB Crusher product range is meticulously designed and built to precisely cater to these environmental needs, supporting contractors in their journey towards more eco-friendly and resource-efficient demolition practices; all with an overall and all-inclusive reduction in costs compared to incumbent solutions.
Meet our team of experts at Booth No. 19 and gain valuable insights into how MB Crusher's mobile crushing solutions can elevate your demolition projects, improve efficiency, and maximize returns on investment. Learn about MB's history in India and its prime position in the Indian market. Mark your calendars for this exciting event, taking place on September 28th and 29th, 2023. Dem Tech 2023 in Bengaluru is the place to be if you want to experience the future of demolition technology firsthand. MB Crusher's success story is rooted in its dedication to customer satisfaction. Our products deliver unmatched performance and productivity, setting new industry standards and propelling us to the forefront of the construction equipment sector.
Join us in pioneering the demolition revolution and witness the future of crushing and screening technology at Dem Tech 2023, Bengaluru. Let's Demolish Limits together!
MB Crusher India Pvt. Ltd.
Web : www.mbcrusher.com