EXPANSION JOINTS
COMPRESSION SEALS
Expansion Joints Compression Seals Particularly of great help in concrete structures. As required of structural engineering, certain gaps and grooves are allowed between concrete sections to cope with the extreme compressive stresses that concrete structures are subjected to for a host of causes as seismic activity and other physical forces.
These grooves are filled with adequate sealing material to perform as waterproofing and to preserve the structural integrity of any construction. FUSION delivers compression seals in EPDM and NEOPRENE along with colour options to match the exterior or interior of a construction. The Expansion joints' sealing requirements can be met in infinite lengths, cost-effective and easy-to-install fashion.
EPDM SPONGE
RUBBER PROFILES
Fusion – Solid and Sponge Rubber Gaskets with a flexible steel spine is the most common and by far the most important application of the EPDM based sealing system in automobile. These seals are dynamic and also called as Door Seals.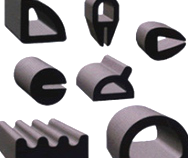 It is used to seal the door flange firmly to avoid dust, water & air to leak inside. This seals are also very important as far as aesthetics is concerned. it takes care of the door & Body flange panel variations and gives a smooth look from outside.
MOULDED RUBBER COMPONENTS
We are Manufacturing Customized Moulded Rubber Gaskets From a Wide Variety Of Rubber Material Compounds And Grades We Understand That Every Gasket Requirement Is Different Because No two Application Will Ever Be The Same We Work Directly With Your Order To Ensure That You Get The Best Material And Best Gasket Possible. With Over The Years Of Experience We Handle Your Complex And Critical Gasket Need Very Well.
Some Of Most Common Gasket Materials Like EPDM, Silicone, Neoprene, NBR, Viton, We Regularly Supply Rubber Gasket To a Wide Verity Of Industries Including Marine, Automotive, Oil And Gas, Engineering, Defence, Pharma, Food Industries Minning And Eectrical.
APPLICATIONS UNIVERSE
Architectural Building Products. Door and Window. Automotive Industries. Roofing.
Windmills. White Goods (Domestic Appliances), Engineering, Double Glass &Insulating Glass Unit. HVAC Systems, Building Construction, Telecommunication (D.O.T.), Cable Jointing kite, Composites parts for Vacuum Bagging, Bus body Builders, Railways, Infrastructure. Such as High-ways, Airports etc.
EPDM
RUBBER PROFILES
High Durability
Rust Proof
Superior Quality
Excellent Tolerances to Harsh Weather
Perfect sealing with glass, window or door frames
SILICONE
RUBBER PROFILES
Various color options are available.
Very good flexibility.
Design Flexibility.
Weight Reduction.
Wide service temperature range.
Very good resistance to heat exchange.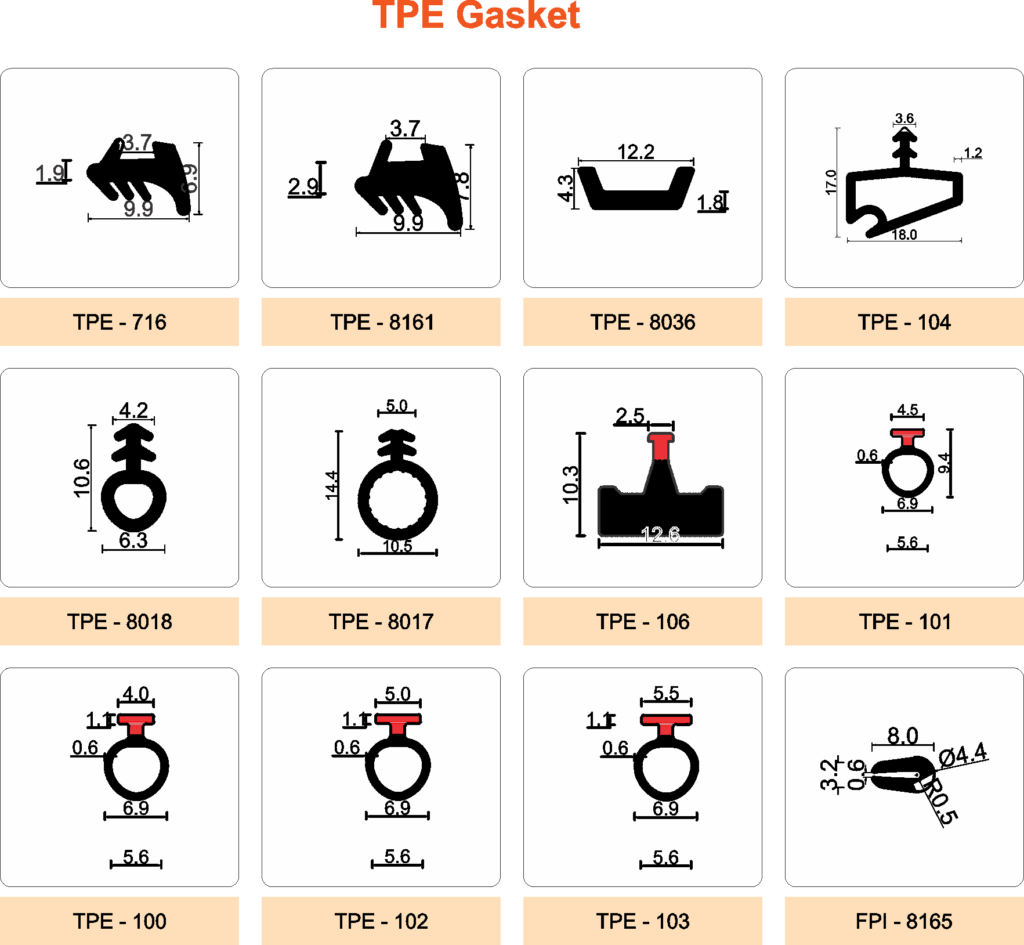 THERMO – PLASTIC
RUBBER PROFILES
Recyclable.
Design Flexibility.
Weight Reduction.
Easy to Process.
Various Color Options are Available.
Wide Service Temperature Range.
Fusion Polymers Industries
Web : www.fusionpolymer.com