Filipino contractor Vicente T. Lao Construction takes delivery of customised Linnhoff CMX1500
• The Linnhoff CMX1500 is the contractor's first Lintec & Linnhoff purchase, customised to suit the company's requirements.
• The asphalt mixing plant is located in Carmen, Davao Del Norte to support a range of projects in Mindanao.
Lintec & Linnhoff modified its standard Linnhoff CMX1500 asphalt mixing plant to meet specific requirements to win a first order from major Filipino contractor Vicente T. Lao Construction which was installed in Asuncion, Carmen. The CMX1500 is being used to supply hot mix asphalt for municipal road construction and rehabilitation work in the province of Davao Del Norte in Mindanao, the second-largest is land in the Philippines.
Customised configuration
This is the first Linnhoff CMX plant customised to this configuration in the Philippines. Instead of directly dischar-ging the hot mix, which is maintained at a temperature between 150-190°C, from beneath the mixer into the dump truck, a skip bucket and runway track deliver the mix to a 100 ton capacity hot storage silo mounted to the side of the plant. This stores and discharges mix into dump trucks beneath it.
This configuration was requested because there is limited access for dump trucks on the site by the main tower. By shifting the loading of the trucks to the side, away from the main tower and beneath the hot storage silo, trucks can move freely into and away from the collection point.
"This design speeds up the production process for us, so projects can be done faster," said Engr. Jovanie M. Boncales, Plant Manager at Vicente T. Lao Construction. "The fast work rate, high reliability and excellent performance of the CMX1500 are what impressed us most. The plant has very good fuel consumption and can save costs and manpower."
The plant's fuel efficiency lies in the energy savings enabled by its dual-purpose single drum that combines the drying and screening of aggregates, eliminating the need for hot elevator and vibrating screens while further reducing maintenance requirements. In addition, the hot mineral bins are located directly below the drum to maximise conductive heat.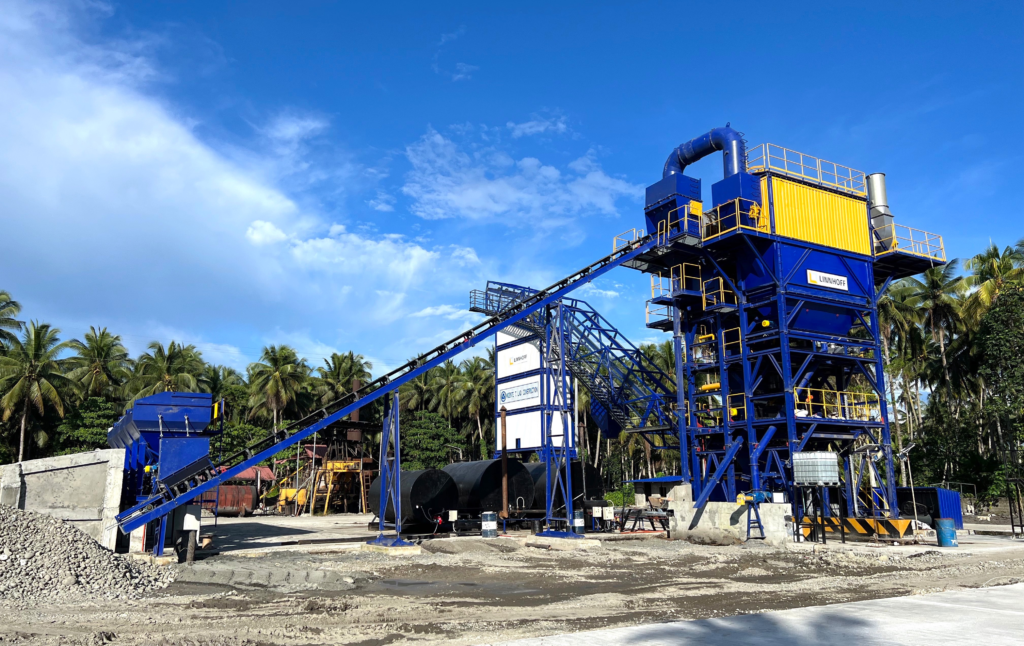 "Road projects undertaken by Vicente T. Lao Construction have a crucial role to play in integrating and connecting national markets, boosting productivity and living standards," said Lee Yen Meng, CEO of Lintec & Linnhoff Asphalt. "So, we are always happy to customise our products to make sure our solutions precisely meet the varied and specific needs of our customers."
About Vicente T. Lao Construction
Vicente T. Lao Construction was founded in 1982 and is involved in work and the construction of buildings, bridges, underpasses and overpasses, slope protection, flood controls, and more. Many of the road works it handles are government road construction and preventive maintenance projects for the Department of Public Works and Highway (DPWH) – Davao.
Lintec & Linnhoff Holdings Pte Ltd.
Web : www.lintec-linnhoff.com/in/