The world around us is changing. It is changing faster than we could imagine. The new dawn of #NewNormalIsHere and every industry is pushed to discover new horizons and explore opportunities in pandemic. The much-needed change in the construction industry was also triggered by this pandemic. Companies that Stood out were the ones that had first mover advantage, one such company that has been thriving for sustainability in the future and changing the perspective of obsolete construction framework is NOVA Formwork Pvt. Ltd.
With the legacy of over 40 years in plastic manufacturing NOVA Formworks is known to be the key in a change agents in the formwork arena of construction industry replacing classic old school Ply formworks and iron mould with up to 100 times reusable and 100% recyclable plastic formworks. NOVA formworks Pvt. Ltd. was awarded as best company in scaffolding and formworks category (small) 2021, by CIA WORLD AWARDS. Nova has been advocating green innovation-based changes in the construction industry for over a decade now. NOVA represents a new age of construction. An era that is not just innovative in its applications but is replacing the traditional methods of old school construction methods like ply based formworks with more environmentally friendly solutions- like formworks that can be reused for more than 100 times for projects.
With tech entrepreneur Vikas Mittal as CEO and Tina Mittal as director, NOVA is aiming high and this award is just another milestone of the new age construction era they have envisioned together.
The CEO Vikas Mittal passionately adds "Change is imminent, that is the only Truth. The entire industry needed a little shaking in India and perhaps we need to see this as an opportunity in disguise in the pandemic for the construction industry because it was forced to look into more sustainable solutions and plan for a better tomorrow."
Tina Mittal, "While it was very difficult for us to explain to people that Not all plastic is bad and if used smartly it can be used for any sustainable solutions. But this award has given us a platform and opportunity to prove this point. Research and development has been our core strength in product development. It has been quite a journey and we are glad that today people are embracing change with open hands and accepting plastic Formworks as their first choice for their projects"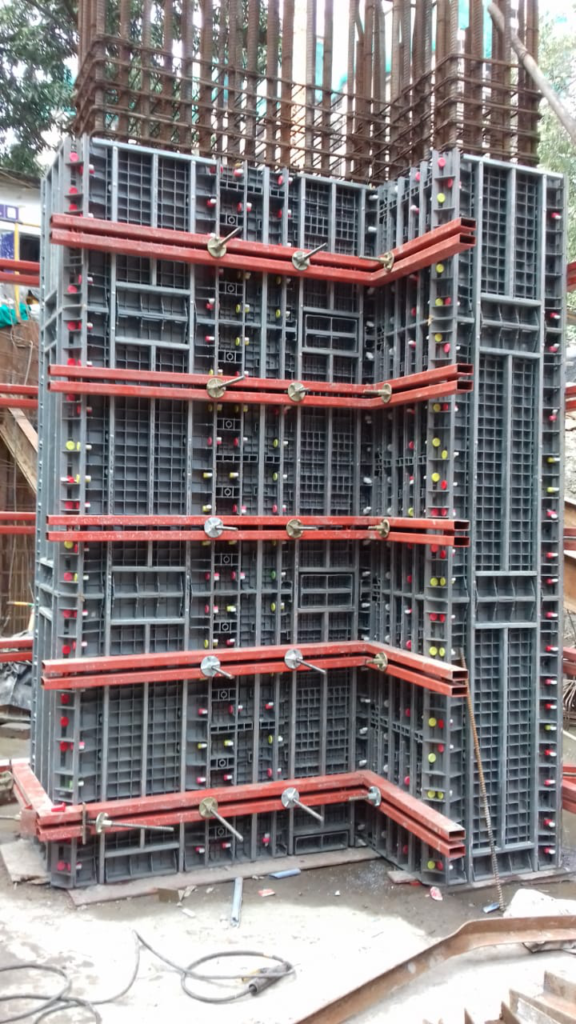 A global exporter and innovator Nova is the key example of Make In India spirit. Currently exporting its product to more than five countries like Africa, Jordan, Saudi Arabia, UAE, Doha and Sri Lanka and with a clients like Ahluwalia contracts (India) Ltd, Shapoorji Pallonji, L&T, to JMC and TATA Project – Nova now aims to be present in more than 30 countries by 2030.
The only exporter of Formworks in India to hold Innovation patents like 'unique locking system of formworks' that makes it extremely easy to reuse and also cuts down on labour cost by significant percentage because it requires minimal training to accommodate the product in projects.
In an age where plastic is only seen as a hazard, NOVA formworks presented an innovative usage of plastics in formwork systems that is strategic to the foundation of any construction and turns any construction project into a goodwill milestone for its clients.
Visit : www.novaformworks.com