"PICS International"
PICS is a leading brand from Picson Construction Equipments Pvt. Ltd., a global engineering and manufacturing unit engaged in supplying cutting-edge crushing and screening equipment for applications in mining, quarrying, infrastructure projects, Construction and Demolition waste recycling with is Brand "PICS International". We have more than three decades of experience in supplying robust range of crushing, screening and washing equipments, including varying sizes of stationary and mobile jaw, cone and impact crushers; heavy duty screens and mobile plants, for recycling construction and demolition waste. These high-quality industrial equipment ensures fine and precise performance promises an end result which is nothing less than the best.
A truly 'Make in India' engineering group, PICSON has a superior understanding of the construction industry needs. The manufacturing process, country-wide distribution network and strong after-sales support has established PICSON as a strong partner for the construction industry.
Why PICSON
Manufacturing Process
PICSON pioneers solutions for infrastructure challenges of today and tomorrow to help our customers improve their operational efficiency and increase profitability.
Service Commitment
PICSON has an unmatched commitment to after-sales service. For us, it's not limited to just supplying the parts in time via network of dealers. It's a notch above the competitors which gives us the upper hand.
We have setup ultra-modern, fully equipped service centers in South India, to support the machines to attain higher productivity and uptime at optimum operating and maintenance costs.
Quality Control
PICSON products are designed in accordance with international quality standards. To control quality of products, stringent production and intense testing standards are followed at each stage of the production. At PICS international, we never compromise on the quality of our services or our equipment as we understand the gravity of our work.
Products
Single Toggle Jaw Crusher
Double Toggle Jaw Crusher
Cone Crusher
Horizontal Shaft Impactors (HSI)
Vertical Shaft Impactors (VSI)
Dry Classifier
Bucket Classifier
Power Wash
Vibrating Feeder
High efficiency – Vibrating Screens
C & D Waste recycling
Asphalt Recycler
Concrete Recycler
Ready Mix Plant (RMC)
Asphalt Batch Mix Plant
Turnkey Solutions (100TPH, 150 TPH, 200 TPH, 250TPH)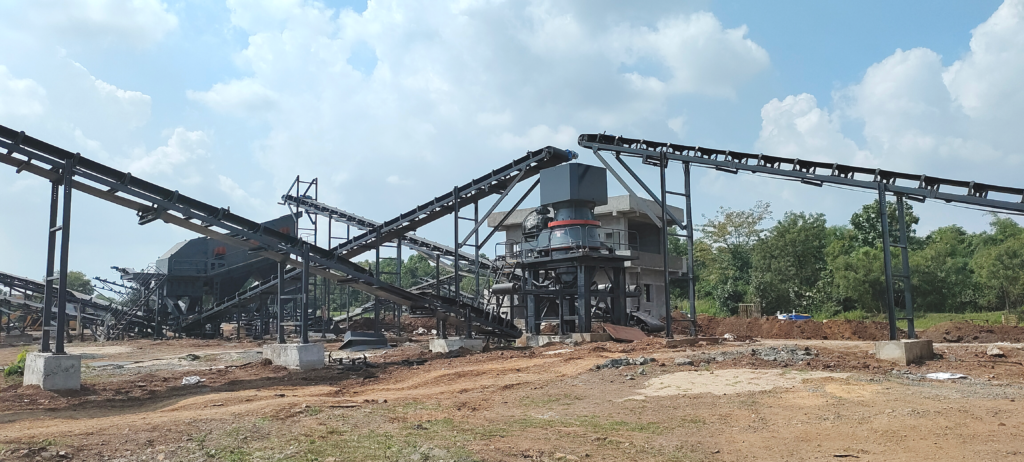 Fully Integrated Design and R&D Department
We have a team of enthusiastic engineers working to design the products. Our well-integrated R&D department works in sync with the design department to develop a variety of products based on the latest technological advancements.
With our unblemished design practices, we are experts in designing robust and durable products which are in accordance with the client's specifications.
At PICS International, we never compromise on the quality of our services or our equipment. We have an expert team of quality analysts which keeps a strict vigil on our fabrication unit.
With our stringent production and intense testing procedures, we ensure that all the products get manufactured as per the international standards.
We perform quality inspections at all stages of manufacturing – right from the incoming raw materials to the dispatch. Every product is tested for design defects, durability, and the performance output.
PICSON Construction Equipments Pvt. Ltd.
Web : www.picsinternational.com