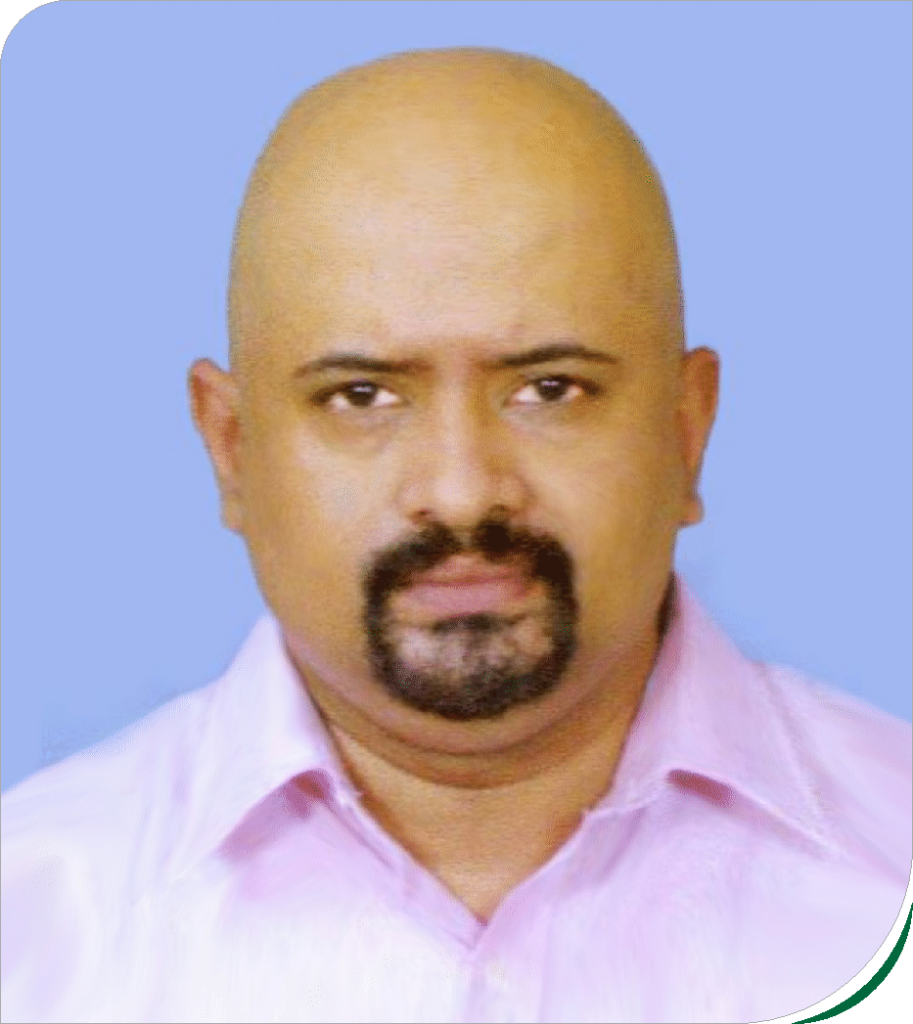 Abstract:
Sinicon Sand is made out from unique volcanic glass which is converted into fine granules through a patented process. Sinicon Sand granules has millions of vacuum cells and can with stand up to 1250 degree Celsius which makes it Heat resistant and fire retardant. The thermal property of Sinicon Sand is very low due to its low density and physical structure.
The "K" value of Sinicon Sand in loose state is 0.05W/m degree Celsius and when mixed with Cement in 1:3 ratio (Cement : Sinicon Sand) K value is 0.15 W/m degree Celsius. Sinicon Sand is a 100% natural material and has received Green Product Certification from "GRIHA & IGBC".
Properties:
Excellent Thermal insulation ,
Light weight. Fire resistance,
Compatibility with Cement & other Binders,
Superior Strength,
Low water permeability,
Non Toxic,
Fumeless & Smokeless,
Resistance to Spalling,
No weather effect,
Improved Acoustics
Major benefits:
Cool interior during Summer
Warm interior during Winter
Double the life of the building
No more plaster cracks / spalling due to extreme heat
Exceptional Thermal insulation
Energy saving Green Product
Completely fire proof
Better Acoustics
Vermin and termite resistant
Durable and easy to apply
Ultra-light weight reduces high rise structural cost.
Major features:
One Jumbo bag (10 kg.) is 100 litres and equivalent to 3 bags of cement (3.53 Cu. ft.).
We suggest 1:3 mix for plastering (1 bag of cement + 1 bag of Sinicon Sand) + minimum water.
Plastering yield of 85 Sq.ft. can be achieved for external / internal wall and ceiling using 1:3 mix at 12mm thickness and 42 Sq.ft. at 24 mm thickness for roof.
Even though not a water proofing material, Sinicon Sand plaster can prevent cracks and leaks caused by extreme climate variations.
Sinicon Sand has the capacity to withstand temperature level of 1250 deg. Celsius and has low thermal conductivity and transmittance making it a Green product.
Sinicon sand has the density of 770 kg./Cu.M for 1:3 which makes it light weight in comparison with normal sand mix of 1:4 which has approximate Density of 2000 kg/ Cu.M and moreover Sinicon Sand aggregate is non-hazardous and Non-toxic.
Overall Sinicon Sand plaster assembly provides approx. 25% TR design reduction for a built-up area of 10,000 sq.ft. w.r.t. case studies.
The payback period for the initial investment on Sinicon sand is pretty fast as per our case study and with reference to connected load, occupancy and usage.
Applications:
Sinicon Sand can be used for plastering of Roof, Wall and Ceiling of all Buildings and also inside Cinema halls / Hotel rooms which ensures better acoustics in addition to huge reduction in exfiltration of temperature of HVAC improving the efficiency of the Utility.
Sinicon Sand in health care sector gives comfort situation to inpatients especially to infants and aged ones. There are many cases where the presence of ICU's or cold stores in top floors creates damage on the interiors of floor underneath due to condensation. Under such scenarios, a layer of plastering just below the floor tile of the rooms with extreme cold temperature the issue of condensation can be resolved which again adds to the efficient output of HVAC/Chiller unit.
In places where normal temperature is predominantly cold the application of Sinicon Sand plaster on flooring reduces the chances of disease like Arthritis.
The life span of standalone houses can be increased by using Sinicon Sand plaster as screed in the roof and external walls. The cracks that normally develops on the mother slab due to contraction and expansion in extreme weather conditions can be arrested by this application.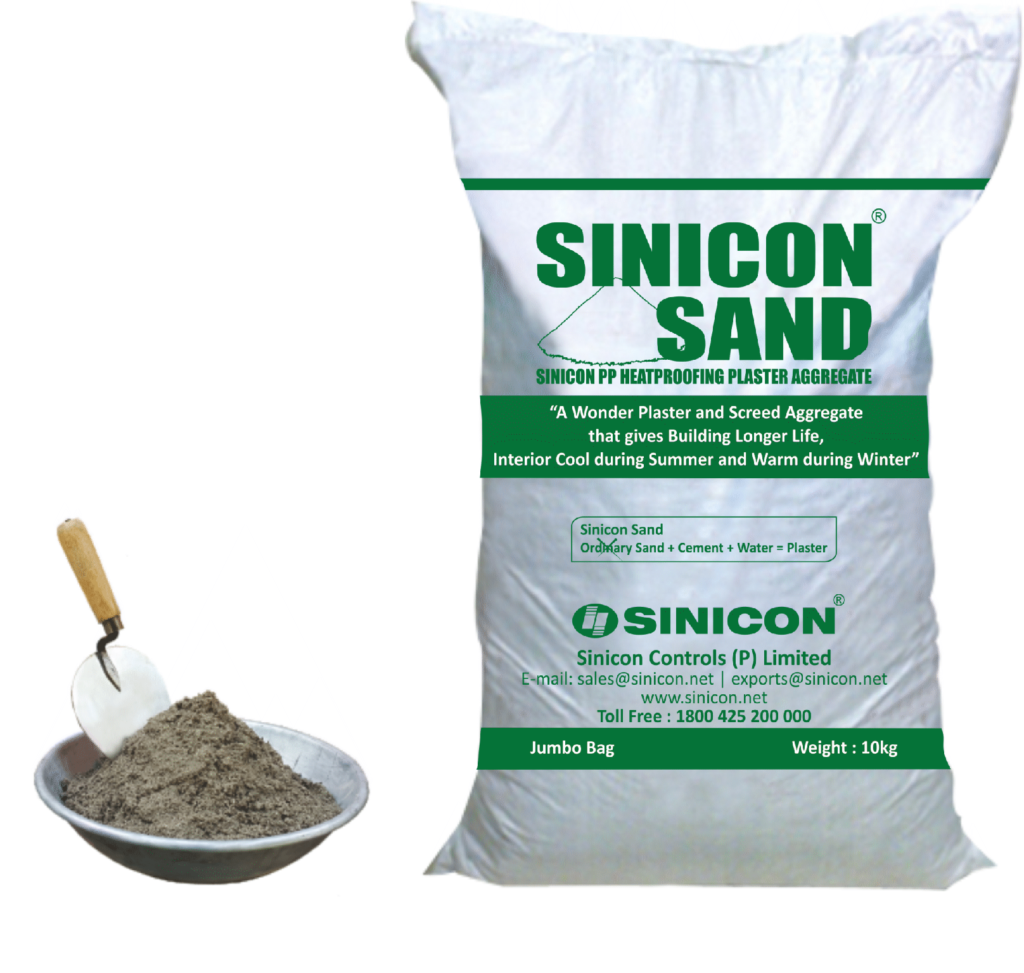 The top floors of High-rise buildings normally loses demand in the market due to wear and tear happening in due course on the roof and external walls of top floors adding more discomfort to the inmates if any. Such situations can be avoided by the usage of Sinicon Sand plaster on the roof and external walls thereby maintaining the commercial value of the building as as whole.
Apart from the residential sector Sinicon Sand plaster finds its usage in Industries where temperature is high affecting the performance level of work force.
Conclusion:
There are numerous products available in market that aids in heat reductions/load reduction/fire protection as their dedicated features. But Sinicon Sand stands up with an extra edge due to its unique features that supports in extreme weather conditions.
Sinicon Controls (P) Limited
Web : www.sinicon.net