NOVA & SUPERWELD-1
Weldcom Electrodes Pvt Ltd is a leading manufacturer of welding electrodes in India, delivering high-quality products since 1994. With our extensive range of welding consumables, we cater to various industries including steel, shipbuilding, construction, transport, offshore, energy, repair, and maintenance.
Our product line includes manual metal arc electrodes, welding flux and wires, CO2 welding wires, and a range of special purpose welding consumables. Some of our popular ranges are: Mild Steel General Purpose Electrodes, Low hydrogen electrodes, High tensile low alloy steel electrodes, Stainless steel electrodes, Hard facing electrodes, Cast iron electrodes, Stainless steel filler wires, CO2 MIG welding wires, and Aluminium welding wires.
We Manufacture and Market under the Registered Trade Mark, NOVA, SUPERWELD-1 & HOTWELD. We offer a comprehensive range of solutions to meet your specific requirements, With our ISO 9001:2008 certification, you can trust the quality of our manufacturing processes and products. Our commitment to technology innovation ensures that we deliver welding consumables that exceed industry standards. We take pride in providing exceptional customer satisfaction through reliable performance and outstanding results. Our products have been approved by renowned third-party inspection agencies and companies such as Bureau of Indian Standards (ISI), Thermax (Chiller & Heater), Bharat Heavy Electricals Limited (BHEL), NTPC (thermal power), Suzlon (Electric), Voltamp (transformer), ISGEC (Dahej), and IRS Class 2 (Indian Register of Shipping). These certifications validate our dedication towards excellence.
As a testament to our commitment to quality assurance, we provide batch-wise test certificates with each shipment. We believe in fostering strong partnerships with our dealers and vendors to create a robust network that benefits everyone involved.
At Weldcom Electrodes, we have a clear vision of research and development strategies that revolve around manufac-turing high-quality welding electrodes and wire. Our focus lies in developing innovative products that offer long-term benefits to both domestic and international customers.
Innovation drives us forward as we constantly strive for advancements in welding processes. With a strong sense of responsibility towards society, we aim to contribute positively to various industries such as petrochemicals, steel plants, power plants, railways and rolling stocks, automobiles, and infrastructure.
Our mission is to continuously improve our products, processes, and practices by embracing the latest technology and meeting the evolving demands of the welding industry. We strive to exceed our customers' expectations by delighting them with our exceptional quality and service.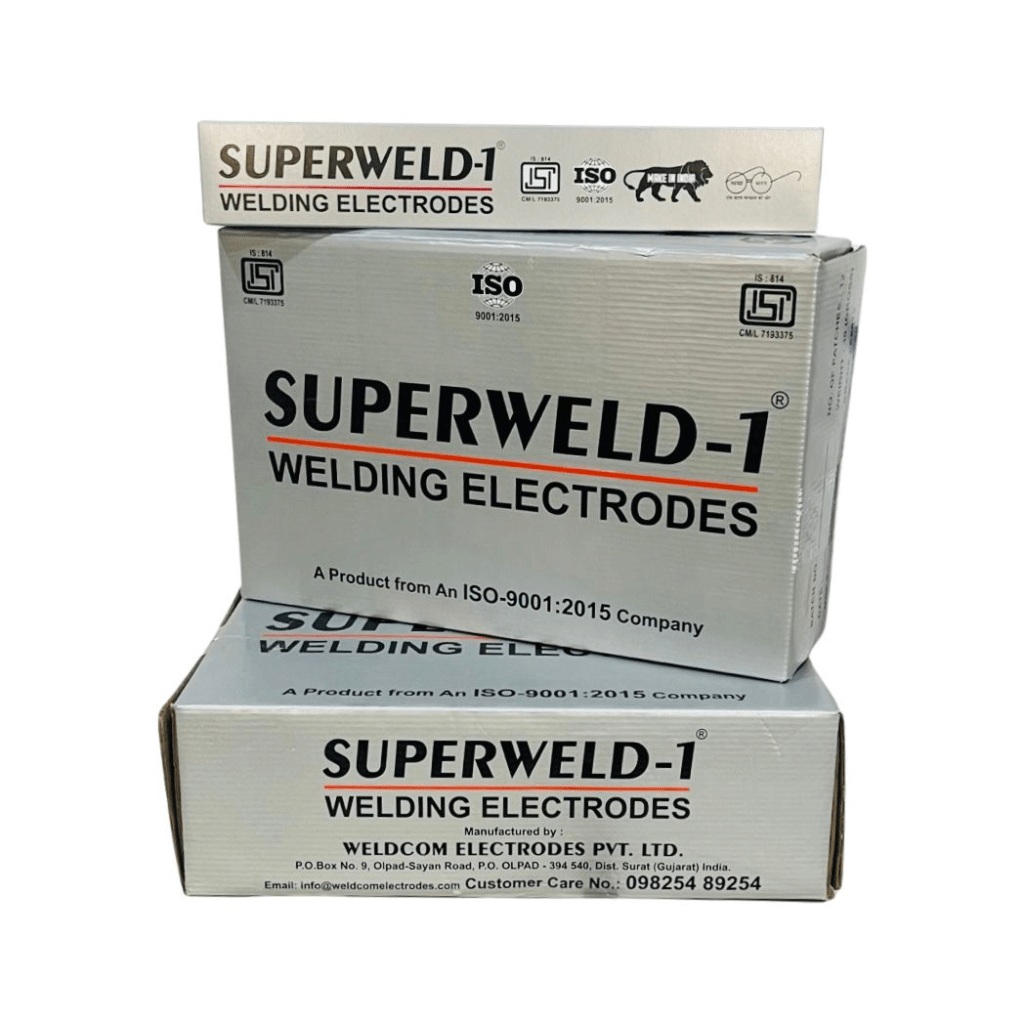 We take pride in offering a diverse product portfolio of welding consu-mables that meet international standards. Our standardized manufacturing process ensures consistent quality in every batch. Moreover, we go beyond standard products by providing customized electrodes tailored to fit specific job requirements. Our dedicated sales team offers excellent support services through technical advice backed by extensive experience.
In summary, Weldcom Electrodes Pvt Ltd stands apart as a company that values quality, employee involvement, respon-sibility to society, customer satisfaction, innovation, and partnership. We offer an extensive range of welding consumables manufactured to international standards, along with personalised solutions and top-notch support services.
At Weldcom Electrodes Pvt Ltd, we believe in building strong business relationships by delivering superior quality products and exceptional customer service. We welcome any inquiries related to your welding consumable requirements and look forward to serving you with our reliable solutions.
Weldcom Electrodes Pvt Ltd.
Web : www.weldcomelectrodes.com